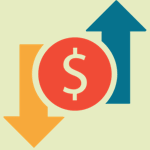 Authors: Yevheniy Fedorenko and Katerina Burlaka, CRM Consultants
The right pricing strategy not only helps companies to maximize profits, but also to build tight and long-lasting relationships with customers. However, price management is not a piece of cake even for small businesses, and with the growth of a company, the number and complexity of business processes increase. This poses the questions: "How to respond quickly to these changes?" and "How to facilitate the implementation of new complex business rules and save on it?".
Here we show how SugarCRM integration with JBoss BPM Suite helps to solve all these issues.
Why Integrate SugarCRM with JBoss BPM Suite?
So, every growing company will inevitably see the growth in numbers and differences of price management rules. It is evident that the more rules are programmed in source code, the longer and more expensive new business requirements realization is. To be specific, below is a list of problems your IT department faces when there is a constant need to change business rules:
Increase in efforts for programming of business logics, data directories and installation-specific settings;
Increase in time for quality assurance guaranty;
Increase in complexity of restoring previous version rules;
Harder to control the influence of a detached change on the whole system.
Our experience proves that CRM + BPMS tandem is an indispensable tool when dealing with such issues. Below, we consider how exactly the bundle SugarCRM + JBoss BPM Suite works.
How to Integrate SugarCRM with JBoss BPM Suite?
Before we dive into all the details how SugarCRM integration with JBoss BPM Suite works, here is a couple of words about BPMS. So, BPMS or Business Process Management System enables to identify business issues, strategies, and to react accordingly, it is designed to help in making quick decisions to further promote the business process, and its logic is aimed at fast process execution and its control.
Basically, BPMS best shows its effectiveness in case of critical speed of company business processes, and moreover, in case if the company wants to preserve the quality of processes and compliance with all established rules, and there is a need to monitor the execution of business processes flow.
Now let's consider the case of company's business processes maintenance in terms of the bundle of BPMS expert system (JBoss BPM Suite) and the Customer relationship management system (SugarCRM).
Here JBoss BPM Suite will initiate the task of price determination and discounts profitability analysis while offering the individual pricing conditions to the customer.
So, how SugarCRM integration with JBoss BPM Suite works?
The business process, which is described below consists of two interrelated processes:
coordination (harmonization) of customer's individual price conditions;
price determination itself (pricing).


Let's consider the entire process of pricing coordination in much more detail:
The process of coordination of customer's individual pricing conditions:
The group of Analysts does setting-up of pricing rules and performs profitability analysis.
A Sales Manager, from his side, gathers the appropriate information and customer's needs and requirements. On the basis of the received data, a Sales Manager forms the commitment which the customer agrees to carry out, and also a Manager sets the individual pricing (discounts) for this very customer.
The data that are registered by a Sales Manager in SugarCRM are sent to JBoss BPM Suite for analysis.
On the basis of the pricing rules that were set by the group of Analysts, JBoss BPM Suite performs the appropriate profitability analysis and sends the final results back to SugarCRM.
According to the received information, it is decided whether to activate the customer's individual pricing conditions (or not).
The results of the customer's individual pricing conditions coordination are sent to BPMS domain model.
The process of price determination:
The customer requests the price determination service either via internal or external sources.
Based on the defined rules and BPMS domain model, JBoss BPM Suite performs the pricing determination and returns the appropriate result to the customer.
In addition, please, note that in this case the individual price conditions, that are used while performing price determination, become operative only after they have been coordinated and harmonized, and the process of coordination itself uses a unified pricing for the analysis of the profitability of customer's individual pricing conditions.
The Results of Integrating SugarCRM with JBoss BPM Suite
So, what is the effect of the joint use of SugarCRM and JBoss BPM Suite? Companies who implement the solution see the outstanding results:
They discover the new possibilities:
Individual marketing and price management
Rules management by business, not IT
Visual and up-to-date rules and processes documentation
Changes implementations control and authorizing
… And rise to a new level of efficiency:
Speed of business requirement realization increases by up to 5-10 times
Cost of changes implementations decreases by up to 2-3 times
If you have any questions about SugarCRM integration, drop us a line – we will be glad to help you.

Other blog posts on SugarCRM integration: