We Make Work in SugarCRM Faster, More Convenient and Efficient

Custom
Development
We can develop the unique solution to address your specific, critical and complex business needs rather than offer you off-the-shelf product.

Sugar
Integration
Integros can help you integrate SugarCRM with existing applications and get a convenient and powerful tool to manage customer relations.

Performance
Optimization
We offer you a service of SugarCRM performance tuning that can help to optimize application response time and increase software uptime.

Sugar
Migrations
Integros can assist you in SugarCRM migration projects, including migration from Sugar CE to Commercial Editions, and from Sugar 5 or 6 to 7.
Ready-to-Use SugarCRM Add-Ons

Logic Builder
Improve user adoption and make customization more cost-effective and faster with this visual scripting tool for SugarCRM.

TimeLine Viewer
Get an enhanced 360° view in your SugarCRM – view all the value adding activities in a single window with TimeLine Viewer.

Check List
Boost lead and knowledge management in your company using this SugarCRM add-on for best practices sharing and management.

SugarAide
Save your time and nerves – stay informed of what really matters wherever you are with this SugarCRM extension for mobile.
Customers Who Trust Us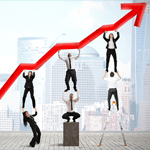 We already covered the topic of quick analysis of the situation in SugarCRM. Today, we are going to tell you how to optimize team selling with the help of TimeLine Viewer. So, let's say that you saw an important deal pass from Open to On hold status and Ron Peters, the person in charge of the deal… Read more »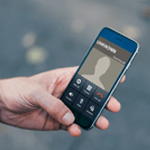 In this tutorial, we are going to consider an example of how to create an event in Timeline Viewer using Logic Builder. Let's dive into resolving the following task – we want to register a held call in Timeline. To be more precise – we want to see made outbound and received inbound calls to Accounts, Contacts, Cases, and Leads. Read more »
MORE BLOGS AND NEWS