How Does Sugar Help Businesses Build Exceptional
Customer Relationships?
What Does Your CRM System Sugar Do?
Contextual intelligence in a single view for better, faster, and smarter decisions
360-degree of customer activity history
Smart forecasts and advanced reporting
Activity streams for quick feedback and better collaboration
Enterprise-level opportunity management
Consistent user experience across mobile and desktop
Automated workflows, approvals, day-to-day tasks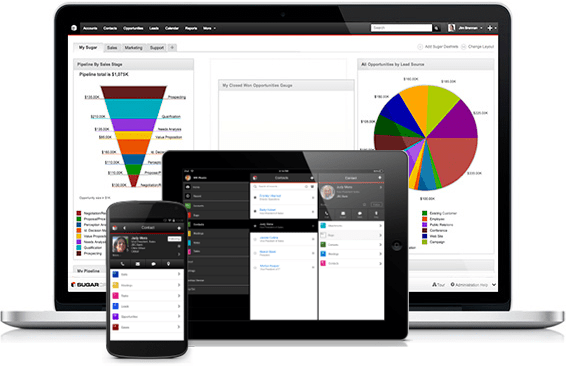 Personalized information to engage and drive customer responses
Ability to analyze sophisticated marketing programs with Marketo and Act-On integration
Campaign-to-deal reporting to monitor marketing investment and return
Better e-mail marketing and drip campaigns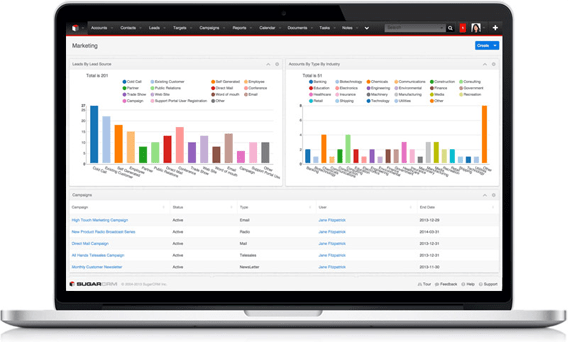 Reduced case and issue handling time
Shared customer knowledge base decreases support costs
Customer's self-service portal for expert advice and faster support
Unlimited support cases and phone support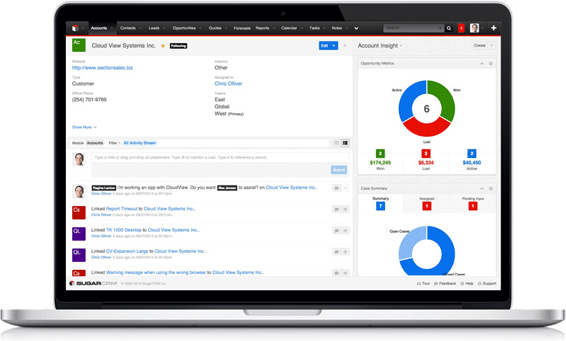 We Make Work in SugarCRM Faster, More Convenient and Efficient

SugarCRM
Customization
We can develop the unique SugarCRM solutions to address your specific and critical business needs rather than offer you off-the-shelf product.

SugarCRM
Integration
Integros can help you integrate SugarCRM with existing applications and get a convenient and powerful tool to manage customer relations.

Performance
Optimization
Integros offers you a service of SugarCRM performance tuning that can help to optimize application response time and increase software uptime.

SugarCRM
Migration
We can assist you in SugarCRM upgrade and migration projects, including migration from CE to Commercial Editions, and upgrade from Sugar 5,6,7 to 8.