Logic Builder. Make Your Sugar More Convenient and Efficient
The Visual Scripting Tool for SugarCRM to Improve User Adoption
Logic Builder allows you to bring all of your most creative Sugar automation ideas to life using a visual programming language, which gives you the power to build flexible logic of any complexity out of connectable blocks without writing even a line of code.
Make your Sugar more convenient and efficient:
Streamline user experience by automating routine tasks
Improve data quality
Reduce total cost of ownership
TRY FOR FREE
TRY FOR FREE
Clear and Predictable Pricing with No Hidden Fees
$390 per month or $3,900 per year
• Per Sugar instance with sandboxes support according to SugarCRM licensing policy
• Unlimited number of users and flowcharts
• 30-day free trial
TRY FOR FREE
CONTACT US
Logic Builder Blogs & Cases
Logic Builder How-To. New Note Gets Lead to In Process Status [Video]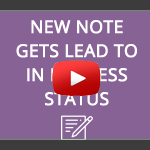 If you use SugarCRM, you probably know how important it is to always keep Lead status updated. Failing to do this may lead to the situation when you forget to process Lead timely. In this video we share an example of implementing simple logic for Leads in Sugar, using Logic Builder. Read more »
How Logic Builder Strengthens SugarCRM Capabilities and Who Needs It?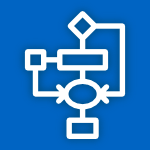 CRM market gurus and analysts are convinced that User Adoption is one of the key factors of high ROI in CRM system. User Adoption depends on your attention to "details". There is an endless list of tasks in CRM processes, which for objective reasons change dynamically. Read more »
ALL BLOGS
TRY FOR FREE