We Make Work in SugarCRM Faster, More Convenient and Efficient
SugarCRM Performance Optimization
Stop torturing yourself and delegate performance optimization to us in order to tune your CRM system by accumulated data and number of users.
Solution implementation may include:
Cleansing of tables that include technical data
Configuration of database cluster and applications servers
Read/write splitting queries among various physical databases
Optimization of customized modules' code and replacement of outdated libraries
Development of special procedures on data preparation for reports
Optimization of data import/export procedures from external systems
Change of data visualization
Application servers configuration tuning
Sizing of hardware and data network
As well as plenty of other complicated and less complicated engineering tasks which will make the work of every CRM system user more convenient.
We will carry out audit and will do whatever required to provide work speed and convenience, as we have done it many times for other companies.
Our clients' success is a confirmation of our results

Performance optimization of high load CRM system Sugar in a trading group of companies, represented in 50+ countries with 200 employees, made it possible to reduce the system response to 3-5 sec, which has significantly boosted employees performance and as a result business revenues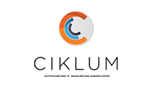 Due to SugarCRM performance optimization in a global IT outsourcing company with 82 users, loading of records list views has been reduced in 2-3 times, which decreased the speed of requests processing to 2-4 sec. Consequently, managers and company's performance in general has been considerably improved
Latest Blogs & News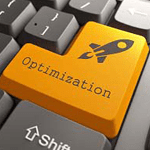 SugarCRM Performance Optimization While Working with Large Amounts of Data
SugarCRM has proved the efficiency of solving the customers' actual issues. SugarCRM is a system, used by tens of thousands of companies of different size across a broad range of industries all over the world. How good and precise could be CRM system in meeting customers' business requirements? How fast does SugarCRM system operate? How quick and prompt could be the work of the users inside the system? Read more »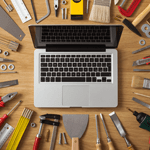 How to Optimize SugarCRM by Choosing MS SQL Server Collations [Part 1]
SugarCRM performance optimization often comes down to subtleties, as one little, seemingly innocuous change may sometimes lead to a dramatic increase or just as dramatic a dip in system productivity and responsiveness. This doubly applies to cases when user experience and overall efficiency of a complex software system depend on seamless interaction between its components... Read more »
MORE BLOGS AND NEWS