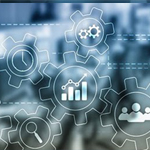 Sugar is a very flexible platform. With Sugar, you can automate everything you need. Some automation can be done by configuring with out-of-the-box tools, and some require programming.
If we look at SugarClub, we will see many posts where clubbers discuss their automation requests that can't be implemented without programmers. The most popular categories are the following:
Data exchange with other systems (ERP, e-commerce, AWS, marketing automation, service desk, etc). This type of automation presupposes creating custom endpoints in Sugar or calling the API of 3rd apps from Sugar.
Data-quality improvement algorithms. This type of request requires a search in the Sugar database, mass or complex data manipulations: population, validations, records linking/unlinking, or cleaning and deduplication.
Automation of manual work that requires many copy-paste clicks and/or multi-conditional logic of decision making. It may be the preparation of informative text based on CRM data: e-mail/SMS/chat messages, tasks, or notes descriptions. Or, it may be automatical composing quotes, orders, or invoices.
Some automation should be started by a specific trigger or regularly by schedule; some have to be a SugarBPM workflow step.
Even though every company is unique, the only thing which is still stable is that the comprehensive automation is vital to better efficiency, user adoption, and high-quality data.
But is programming the only way to get comprehensive automation? Luckily, not. The story of Logis Solutions proves it.
Logis Solutions is a Danish company with offices worldwide that provide reliable, intelligent decision support to help public safety, healthcare, and non-emergent medical transport organizations serve patients and communities.
Having started using Sugar CRM a couple of years ago, Logis Solutions faced the challenge of needing customization to support automated workflows far beyond the capabilities of built in business rules, while not wanting to break compatibility or use "custom" code.
Rene Munk Joergensen, Partner of Logis Solutions, says: "We then found the Logic Builder package from Integros, and while we have purchased other fantastic modules for Sugar, this has by far been the best investment we have made.
We have been able to automate invoicing processes, change management processes and many more and currently we have internally developed more than 50 different logic flows on our Sugar install.
It has completely changed how we are able to get much more streamlined processes, and my employee working on this is able to build in a short time almost whatever I request – and he is certainly not a developer.
The return on investment for us has been measured in weeks – not months or years."
Lars Aagesen, Compliance Manager of Logis Solutions, says: "I have no coding skills, but after I found Logic Builder, I can now perform all the customizations to Sugar that I previously relied on developers …"
Are you interested?
Look at a 17 min video to find out how you can automate from scratch the task "Update Address of All Related Contacts for Accounts Marked by Special Tag", why Logic Builder saves time and money, and easily ensure compatibility of your custom extensions with the latest version of Sugar.