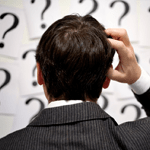 Author: Stanislav Shyshkin, Content Manager
To run a company you always need to take timely decisions. Let's face it – you cannot do without reporting and analytics.
Unfortunately, this is the most painful area. Surely, SugarCRM itself provides out-of-the-box capabilities to analyze data and build reports, but they are rather limited and do not allow to dive deep into the cause-and-effect relationships of company's business processes, which sometimes is not enough for the objective evaluation of its performance.
Chin up! One of the core SugarCRM benefits is a high system's flexibility, which provides a number of opportunities for SugarCRM customization. Markets are rich with a variety of BI tools, capable of solving not only the above-mentioned tasks, but are able to empower the company with many additional benefits.
Moreover, we, in our turn, are always ready to help you with your SugarCRM customization, and with implementation of additional tools to satisfy your business needs. Contact us, and our CRM consultants will help you find an appropriate solution of your business tasks.
Get an advice
Getting back to our blog post, today we would like to talk about SugarCRM integration with QlikView, a global leader in the sphere of business analytics.
Difficulties in building SugarCRM business reports
Have you ever encountered a necessity to create complex selections and to apply non-standard criteria to display data? If yes, you have probably noticed that SugarCRM standard functionality is not usually enough to work with complex analytical reports. Standard reports do not allow seeing a full picture of the business processes efficiency.
In addition, due to the lack of SugarCRM data visualization capabilities, the collected information cannot be presented in a visual form, which leads to additional difficulties with its (information) interpretation.
However, nothing is insurmountable. QlikView and SugarCRM integration allow getting around CRM «out-of-the-box» drawbacks and increasing analytics quality, which leads to well-weighed decisions.
SugarCRM integration success stories
Integros has dealt with SugarCRM integrations with different third-party tools many times, and QlikView is among them. One of the most striking examples can be the project on sales processes optimization for Ciklum, an award winning global IT company.
The core purpose of the project was a need to organize lead management process and implement a so-called Production Line, which involved a work of 4 departments: initial qualification, email marketing, research and sales dep. The process looked the following way: once the work was done by one department, it was passed on to the next department and so on and so forth.
At the same time, the biggest challenge was a lack of control over processes that caused a need to implement additional tool to optimize existing operations. This tool was QlikView.
It collected the intermediate results on lead and sales management processes and displayed them in a graph form with detailed information on how well the production line works, what problems occur while processing information, where the process is pending, who delivers unqualified leads.
Moreover, SugarCRM ensured the sustainability of the process, and QlikView took control over the results.
Additionally, one of the main aspects of QlikView was a quick collection of the information about clients' portfolio. Having this information at hand, Сiklum employees could track changes at all stages of the clients' lifecycle on a daily basis.
How?
Very easy. Every day QlikView sent users a then-current state of clients' portfolio. Thus, users were always aware of the relevant static indicators. In order to review dynamic changes of the portfolio compare indicators one had to compare indicators collected within several days. It was enough.
As a result, QlikView and SugarCRM integration let the management of Сiklum:
Receive reports about clients' portfolio growth rates across weeks, months, years;
Efficiently evaluate the quality of company's work;
Identify «bottlenecks» in the company's work, elimination of which should lead to performance growth.
QlikView and SugarCRM integration results
You, as a Chief Sales Officer, would probably want to get up to date information about the performance of your department. Well, I have a good news for you: QlikView and SugarCRM integration allows you to solve urgent problems due to quality control of the departments' work as well as building the reports using complex criteria of data display.
In addition, you no longer have to puzzle over how to interpret a new report: QlikView has always put first usability and quality data visualization using visual graphs.
No less important is the fact that by collecting historical information on clients' portfolios in QlikView, you will always be aware of the dynamics of their changes over time. As you know, who owns the information, owns the world
Conclusion
Quick business activity analysis is the basis of the timely problems identification and their solution. In the process, however, it becomes evident that the SugarCRM "out-of-the-box" functionality is not always sufficient to meet the entire spectrum of analytical tasks.
That is why we discussed the possibility of QlikView and SugarCRM integration to improve the quality of internal analytics and reporting in this blog post. This integration has repeatedly proved its effectiveness in many projects, one of which was our cooperation with Ciklum.
You can get more information from our experts, who will be pleased to answer your questions.