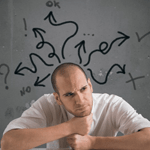 Author: Nikolay Bulava, CEO
Sugar Community Edition (Sugar CE) is a not bad choice that allows building a crm system for small business and save some money on the start. Obviously, when your business is rising your CRM system must rise too. As a SugarCRM certified partner I regularly receive a question from companies' CEOs and owners: why should we worry about migration from Sugar Community up to Professional or Enterprise?
The answer is very simple: you are responsible for profitability and stability of your business.
In spite of the fact that Sugar CE is free of charge, it does not mean that you will have no expenses. Vice versa! Let me explain it in detail.
Visible Reasons for SugarCRM Upgrade
Modern version of SugarCRM is 7.7 and it is being developed extremely fast. Sugar Community Edition is frozen on version 6.5 and has serious disadvantages in comparison with commercial editions:
No sales forecast features
No filters and reporting capabilities for users
Old-fashioned UX
No social CRM
No workflow's features
Very restricted mobile CRM (only from third parties)
No portal for customer care
Of course, it's not a full list of differences, by all means, it's more than enough for understanding why your employees lose time and efficiency when your business grows.
The "Dark Side of Moon". Technological Peculiarities
The core of Sugar Community Edition doesn't develop. It means that you have significant restrictions for your business from technological side if you continue Community Edition using:
Primitive data security management
No role based management
No "native" mobile access (only third party applications)
A "hole" in security, that is not patched
Finally, the last but not the least reason – very short list of web browser's versions are compatible with Sugar CE and you should understand this list would be shorter and shorter from quarter to quarter. Some of these versions have big problems with information security.
Is Sugar Upgrade a Single Way Out?
Surely, all above described disadvantages can be resolved by customization efforts. In this case it will be your homemade software with all the consequences that come with it. The main thing of all is that you will need to keep an engineering team (programmers, QA specialists) who will support and develop the core of your CRM system.
Resume
If your business grows and you continue using CRM based on Sugar CE you must understand the following:
Support and maintenance of a CRM system for meeting actual business needs are very and very labor intensive and expensive. As a result, it will have impact on profitability of your business.
Using Sugar CE carries some security risks for business, especially when a CRM system should be accessible form outside of the secure local network. As consequences, it will have strong impact on stability.
I hope it will help you decide whether to upgrade SugarCRM or not. If you need advice or help, do not hesitate to ask me.

Other articles on the topic of SugarCRM upgrade: