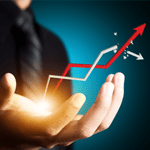 Author: Nikolay Bulava, CEO
Very often, when we consider boosting our CRM, we start from exploring and comparing features of different CRM systems. After some time, we select an understandable CRM solution that is expected to bring good results. However, when the CRM implementation is complete, it does not seem to be plain sailing at all. Why?
Because, frequently, when we are looking for approaches to business optimization, we tend to speak with CRM providers about absolutely different things (e.g. automation and data collection a.k.a. accounting). In my 12-year practice of CRM implementation, I saw it happen countless times.
Optimization, Accounting and Automation. How to distinguish?
All the factors are interconnected and equally important. Yet, you should understand the differences between them and impact that they have on each other.
Optimization (or improvements) is a set of changes made to achieve better results with less effort and/or in much shorter time. But are you sure that these changes are in the very well-known processes? Maybe, you need to implement completely new processes or redesign the existing ones?
Accounting is a possibility to collect data for decision making or results generation. However, in most cases, implementing new accounting mechanisms increase either your employees' efforts or your expenses (or even both). Is it really what we need? Can automation help us or do we need to shift data collection from our side to the partner's/customer's side?
Automation is a possibility to make a computer execute routine repeatable processes instead of human. But the first thing you need to do is ask yourself whether your work processes are stable and predictable enough to benefit from automation straightaway, or whether they need to be reengineered at first. Are you ready to use CRM automation "as is" or do you have to recourse to CRM customization and adaptation for real cost cutting and productivity improvement?
How to prepare for a dialogue with your CRM provider?
Every company and every situation is unique. In order to achieve the expected improvements, you need to identify and remove obstacles on your way to the goal. If you want to find the best CRM solution, you have to speak not about the necessity of automation or data collection but about your business issues and goals. This will allow your future provider to demonstrate not only software features and functionalities but also solutions and approaches, suitable for your company and a specific situation.
Do you want to be ready for such a dialog? It's not that hard, but you have to be prepared. You can read here how to transform your own expectations and wishes into a set of accurate requirements.
Good luck!
Should you have any further issues with CRM implementation, please feel free to fill out the form below. Our experts will be glad to help you.