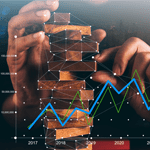 Author: Nikolay Bulava, CEO
To find their own way to grow a business, medium-sized companies are in constant search for balance between systematicity and flexibility. Unlike small business, mid-sized one is much more standardized and systemic, but unlike a corporation, they have a lot of manually controlled exceptions to rules. This makes every mid-size company unique in its way.
If this is your case, let's take a few minutes to overview what matters to support this uniqueness from the customers' management perspective.
Inherent attributes of uniqueness
Growing of mid-size companies involves the permanent overcoming of the following challenges:
High pressure on customers from both small, but flexible and comfortable for customers, and large, but financially more robust, competitors. As a result, this dramatically increases the importance of seamless CX in an omnichannel environment.
Tight IT-budgets and overburdened IT-team. As a result, the IT-landscape consists of numerous applications from different vendors, where customer data is overlapped or duplicated.
Simultaneous systematization and ensuring the flexibility of running a business when having a vast and dynamic set of exceptions to the rules. As a result, there is no real possibility for timely updates of processes in notation suitable for automation. Yet, there is a critical need in automating routine tasks
To be an optimal choice to address such needs, a CRM platform should be both cost-effective and open for reconfiguration and integration as the business changes.
Selection of the relevant CRM core
Depending on the budget and the state of the IT-infrastructure, you may choose one of three options of the core for the CRM system. Each of them has vast functionality out-of-the-box that can be adjusted and extended as required.
You may choose cloud-based Sugar Sell, which is developed using Amazon technologies and meets all modern requirements for an enterprise CRM solution.
If a cloud system is not an option due to technological specifics (specific requirements for data protection or integration) and legislative ones (data must be stored only in the country) there is a choice of two on-premise options:
full-featured Sugar Enterprise with advanced BPM designer, a self-service customer portal and possibilities to tailor mobile CRM application
or pragmatic and low-cost Sugar Professional
Anyway, any of the three options gives the possibility, using Sugar Studio, to quickly and flexibly customize database and user interfaces to meet unique needs. You are free to use full-featured Sugar Market or any other marketing automation tool according to your needs and budget.
Nevertheless, no matter how functional and flexible the CRM core is, to ensure effective CX management, the integration with other applications has to be provided.
Integration to the IT-landscape of any complexity
Sugar Integrate will ensure the configuring of data exchange between the CRM core and other business-systems via API (REST or SOAP). This service offers 200 ready-made adapters to popular business applications, as well as has a feature of creating new ones. You can add or remove apps from IT-landscape and still have integrated CRM data.
Once you have resolved the data exchange using Sugar Integrate, one more challenge will require addressing: to ensure CRM data quality. Unification, validation, integrity, and cascade updating of related data are a vast but not full set of routine tasks, which medium-sized businesses should automate.
Automation of CRM routine and specific for your business tasks
With cloud service Logic Builder, you can quickly and without programming configure and update data processing algorithms in the Sugar CRM. You get the possibility not only to solve tasks on data quality assurance. The compiling of e-mails and their automated sending to the right recipients, calculation of discounts based on a history of purchase or order content, automated data filling, or data-driven target list management can be automated as well.
Together with Sugar BPM capabilities, it opens up the possibility to automate business processes of any complexity. Along with features of Sugar CRM core to configure database and user interfaces, it opens up yet another promising opportunity – to automate specific for your business tasks, for which in another case you would be forced to buy and maintain a separate app.
Since we have granted an easy way to collect and change data automatically, we are ready to ensure users are on top of everything.
Making users benefit from holistic information about customers
Event Management Suite is on its way to help with it and protect from growing data pressure to improve user adoption. It is a set of tools, which saves time every day and helps quickly understand what was planned or changed in CRM data. Together with the possibility of collecting data from other systems, it turns Sugar CRM into a single source of truth about the customers regardless of the number of applications in the company's IT-landscape.
Conclusion
It is the possibility to support the uniqueness of the business cost-effectively and, at the same time, to ensure a high level of user adoption that makes Sugar an optimal CRM platform for medium-sized companies.
In this article, we deliberately described only those possibilities, which are open with any of the three options of the CRM core: cloud-based Sugar Sell or one of two on-premise options Sugar Professional or Sugar Enterprise. In our upcoming articles, we will explain the exclusive options of cloud-based Sugar Sell.