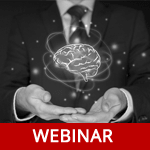 Companies, that want to make the best use of their CRM data, increasingly turn to Business Intelligence (BI) and Artificial Intelligence (AI). Understanding the potential gains of these promising trends, they are looking for the ways to make their data more relevant and complete. At the webinar "A Smart Way to Collect Key Business Events in SugarCRM for BI and AI", we show how to solve the riddle.
During this SugarCRM webinar, you'll find out:
How to find business events that should be collected
How to create data collection logic from scratch with Logic Builder
How to register new TimeLine Viewer events
How to implement all that has been shown in your own work in a few days
Following our step-by-step instruction, you will be able to make your SugarCRM Users much happier as well as to make your CRM system ready for BI and AI.

Watch the Webinar
Other SugarCRM webinars are available here.