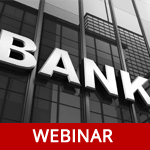 Working as an account manager in banking and finance industries is quite challenging. Account managers have to deal with a large customer flow and need to perform lots of operations. Today's complex omnichannel environment, where a lot of humans and information systems is involved, makes this work even more difficult.
Do your Account Managers have to:
• interact and coordinate other departments working on the same customer?
• monitor deadlines of all accounts in the portfolio?
• manage and solve conflicts with clients?
If you are interested in improving efficiency of these works, you're welcome to watch our SugarCRM webinar "How You Can Improve Efficiency of Account Managers in Any Bank". Here we show you how account managers can track in a click critical changes and plans by every customer or portfolio.
Watch the Webinar
If you are looking for other useful solutions on how to enhance your Sugar, please, navigate to our "SugarCRM Video Tutorials and Webinars" page: https://integroscrm.com/sugarcrm-video-tutorials-and-webinars/