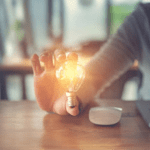 Our next version SugarCRM Hint 5.1 is now generally available! Hint provides a wide range of important, useful and actionable insights, uncovering key information at every stage of your sales, marketing, and customer service cycles. Version 5.1 focuses on increasing productivity and efficiency, to help you deliver a one-of-a-kind customer experience.
Stay Proactive with Hint Insights
We introduced the Insights capability in Hint 5.0, in which users can proactively stay updated with breaking developments, general news activity, and important signals for key accounts. Eliminate account, contact and lead data entry and maintenance, providing users with 30% more time to focus on revenue generating activities.
Search Across all News Articles for Key Insights
We've further enhanced and expanded the amount of key information users will be able to take advantage of directly within the Hint Insights dashlet, and Hint intelligence panel. Search through all related news articles for an account and find the key insights needed to make smarter business decisions.
Setup News Preferences Instantly
When adding the Hint Insights dashlet, users can now configure preferences on key accounts instantly. Personalize key customer updates via user-configurable email alerts, in-app dashlets and browser-based push notifications. Stay proactive for important updates and signals about key accounts.
We're continuing to invest in Hint to increase productivity with actionable data and proactive insights to get deals moving along. Hint continues to pioneer new intelligence capabilities to reduce task load and promote value-driven focus. For more information on our releases, please visit Sugar Community.
Upgrade SugarCRM
Source:
www.sugarcrm.com