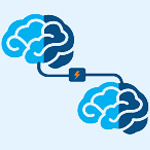 September 28, October 6 – Integros once again held a series of webinars dedicated to the enhancement of best practices sharing and managing. The events summoned executives working with SugarCRM and willing to facilitate knowledge management in their companies.
Along with other helpful insights, Integros demonstrated special features of Check List, a go-to SugarCRM extension, developed to amplify lead and knowledge management.
Many of SugarCRM advocates asked a relevant question whether there are any significant differences between Sugar Process Author and a brand new Check List. Well, the first thing that comes to mind is that Check List can be used in all commercial editions of Sugar, including Professional, whereas Process Author works solely with Enterprise and Ultimate editions.
Besides, the attendees were able to find out the answers to the following questions:
How to decrease number of employees' mistakes and keep enough freedom of action
How to pick up the speed and decrease the costs of employees' training
How to involve employees into improvement of business processes
The webcasts went down well, with a lot of viewers pointing out the convenience of the methods and tools presented.
Our team was glad to share its expertise and skills and is now looking forward to new webinars. Stay tuned to get the latest updates.