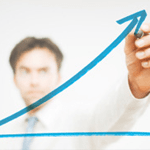 May 17, Nicosia, Cyprus – Integros LLC held a conference for CxOs looking for innovations and ways to optimize their business performance. The participants obtained valuable practical insights and found out how enterprises can improve their relationships with customers and enhance their overall operation by using modern CRM technologies for business.
Some of the hot-button issues covered during the conference:
How to beef up sales and marketing using the best enterprise CRM toolkit: SugarCRM, Act-On, Talend, JBoss BPM Suite, etc.
How to manage and share best practices for lead/opportunity/service management due to the implementation of Integros Check-list based on SugarCRM platform.
How to manage individual marketing activities based on behavioral data by using SugarCRM, JBoss BPM Suite and Act-On.
How to make price management processes easier, more flexible and fully controlled by employing the bundle Red Hat JBoss BRMS/BPM Suite + SugarCRM.
The attendees emphasized the scope and practicality of the information presented, along with the high level of the event. Meanwhile, Integros LLC again proved its expertise and reliability.