Author: Anna Petelina, Business Development Manager
SugarCRM meets the requirements of businesses of various sizes and industries by providing 3 different software packages: Professional, Enterprise and Ultimate. In today's infographic we observe Sugar Professional and Sugar Enterprise editions in order to outline distinctions between them to help you find proper solution for your company.

Download your free comparison chart now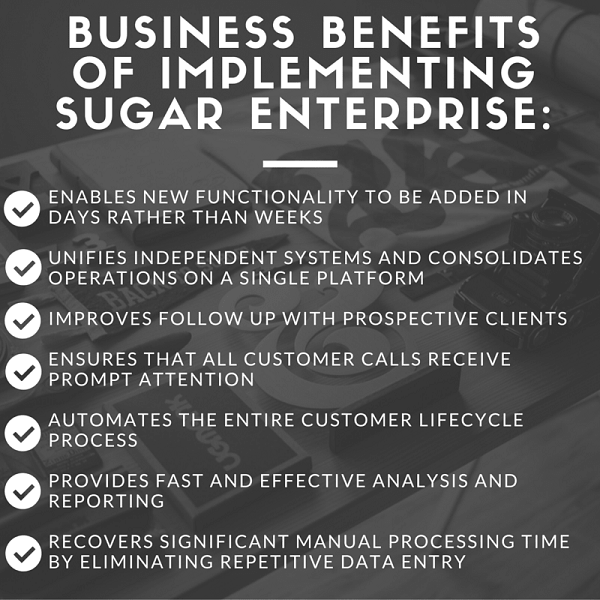 With Sugar Pureprice® you can always count on clear, predictable pricing; with no hidden fees or forced upsells to more expensive editions.
As you can see, SugarCRM is like a quintessence for managing big enterprises. Nevertheless, you should carefully consider about company' budget, main goals and other requirements, before your final decision-making procedure.