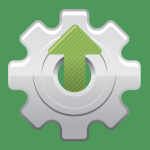 Author: Nikolay Bulava, CEO
If you've started to realize that the growth potential of your company is weakening and the sales processes need improvement, you are likely to have asked yourself a question: how can such a transformation be carried out, minimizing risks for a business. Any of such transformations requires changes in rules, employees' work skills, in reporting and inevitably leads to a SugarCRM upgrade. Such a transformation can be challenging for many companies, taking into account that 72% of users are ready to trade the additional CRM system functions for simplicity and convenience of applying the existing ones (source: Salesloft).
In 2014, Ciklum, one of the leading European IT companies, based in Denmark, faced the challenge of SugarCRM upgrade.
At the initial stage of the company's development customer contacts were chiefly managed by the sales managers, the latter also ensured customer support at the contract validity stage. Having chosen Sugar as a CRM platform, Ciklum effortlessly implemented a simplified sales management model and discarded Leads and Contracts modules within the CRM system, shifting the focus to the Accounts module.
INTEGROS note: To support lead and sales management processes, a classic set of modules is used within SugarCRM on default: Leads, Contacts, Accounts, Opportunities, Contracts, but open and flexible Sugar architecture allows to fully adapt the out-of-the-box logics of process automation to the business needs.
Such SugarCRM customization had significantly simplified managers' work, but when the range of services extended, the geography broadened and the number of marketing and sales people went up, it became a constraint:
concentration of all customer data exclusively in Accounts disables the access to relevant and full picture of the development of customer interests in various service categories and conversion of these interests into opportunities,
use of Opportunity only does not give a quality view of actual sales potential realization at the contract stage.
Moreover, an increased number of marketing and sales people escalated a classic conflict of leads' quality and quantity. Apparently, Ciklum had to modify both methodology and a CRM system.
One thing is for sure – the most difficult part of such projects is to change the habits of people. A number of steps were taken to minimize the risks related to the SugarCRM upgrade:
Usual terminology was preserved, although there was a revolutionary change of sales management model.
Work with conventional data objects was ensured, although these objects were complemented with new attributes.
State graphs and transition conditions were developed for the key objects of the CRM system, which enabled control over the development of the company's interest to a variety of services, and at the same time it made it possible to evaluate the customers portfolio structure and dynamics both in general and in different prospective.
Processes of handing over customer data from marketing to sales and back were automated as much as possible, as well as control of speed, completeness and results of processing prospects data transferred from marketing to sales.
Processes identifying the stage/status within Accounts module were automated, which helped significantly lighten the burden of manual work and improve the CRM system data quality.
A special procedure of stored data transformation in regard to new methodology was developed at the closing stage, and the CRM system data was purged.
Surely, it's an individual decision whether to take into account the fact that 72% of users are ready to trade the additional CRM system functions for simplicity and convenience or not, but if you are willing to upgrade SugarCRM successfully, follow the following tips:
Keep the usual terminology and data objects
Automate inner CRM system processes to the fullest
Ensure processes of old data scrubbing and transformation
Remember to prepare training materials for users
Good luck! In case you need assistance in SugarCRM upgrade, we will be glad to help.