The Tools We Use to Solve Your Problems
Talend: Integration Software for the Data-Driven Enterprise
About Talend
Talend's unified, open source approach to integration software simplifies the development process, reduces the learning curve, and decreases total cost of ownership. Talend delivers a common set of powerful, easy-to-use tools for integration, data quality and business process management.
Talend provides the next solutions:
Big Data Integration
Data Integration
Application Integration
Master Data Management
Using Talend for Sugar:
Talend allows Sugar to interoperate with other applications and databases: synchronization, replication, ETL (Extract Transform Load) for analytics, migration, data transformation and loading.
Looking for a seamless integration of your Sugar with existing applications? You have reached the right place.
Leave your details and we'll get right back to you.
Latest Blogs & News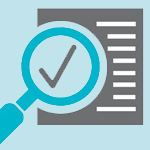 When migrating data to SugarCRM we faced the issue of filling in region, city, district, street, building classifiers. The information was provided as Microsoft Excel file. For carrying out this task we chose Talend Open Studio for Data Integration, which is a powerful tool for data processing. Read more »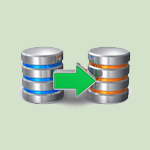 When migrating data to SugarCRM from another system one can frequently face the problem of incorrect data (for example, website, email, telephone number). The reason of the issue is that the control over CRM data input is insufficient. A user may enter irrelevant email address in a hurry and a customer will never get an email sent to him/her. Read more »
MORE BLOGS AND NEWS
Customers Who Trust Us