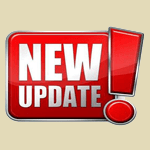 At the end of the year, SugarCRM cheered up all its customers and partners with the announcement that Sugar 7.8 had been released. The latest version will contribute greatly to users' performance, in particular, by providing a larger space for SugarCRM customization. Among some of the cutting-edge enhancements are:
1. Team-Based Permissions feature that allows users to leverage a record's Teams field to provide access to specific colleagues who are not members of their Team.Incidentally, if you are striving to empower your SugarCRM role management, you will find the interesting examples of SugarCRM customization in this article.
2. Improvements to Advanced Workflow (available in Enterprise and Ultimate editions). SugarCRM business process management tool has been enriched in Sugar 7.8, and now administrators are able to design more elaborated business processes and customize actions and triggers easily. Moreover, users can enforce which records or fields can be modified and by whom, that will bring more control into a workflow approval process.
3. UI navigation and List View enhancements. SugarCRM users are now provided with the ability to refresh the records displayed in List View and subpanels. Dependent field formulas controlling a field's visibility are now respected when previewing records via the List View's intelligence pane.
4. Upgrades to key libraries will allow developers to leverage newer features and security APIs in those underlying libraries.
Please, be aware that Sugar 7.8 supports upgrades from 7.7.x and is available for all deployment types. Sugar 7.8 is compatible and supported for new installations and upgrades for customers running on MySQL, DB2, Oracle, or Microsoft SQL Server databases.
Every new version means fresh exciting possibilities for business, and those who want to stay competitive are often bound to keep pace with innovations. If you worry that your system is becoming outdated and feel that you need SugarCRM upgrade, but don't know where to start, – contact us, and together we will find the optimal solution.