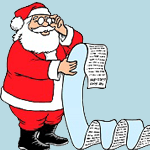 Only the companies, that win in this era of empowered, intelligent customers, will win in 2017 because they create better experiences and better relationships with their customers. But using the same old CRM is the best way to deliver the same old customer experience. In fact, Gartner predicted CRM will be a $36 billion market by 2017, eclipsing ERP in worldwide market size as well. So, don't be afraid to demand more from your CRM.
AI comes to prominence
CRM can no longer be about data entry and simply tracking deal status.
Artificial intelligence and decision-support algorithms that can offer data-driven suggestions will unleash a new level of productivity among workers, allowing everyone to focus on what matters and to continually help one another improve.
AI in CRM isn't about replacing salespeople with machines, rather it's about making them more productive and freeing them up to do what humans do best, which is to build human trust and rapport.
Granted, there will be a learning curve and a needed cultural shift so that salespeople learn to trust the data and the CRM's recommendations. But it is going to take some time. Some more acquisitions are expected by everyone involved to help speed the pace of development in 2017.
Mobile CRM takes on a new shape
Mobile will continue to dominate as businesses and sales reps will be able to conduct any business purchasing functions and transactions via mobile.
It will no longer be about "shrinking" the mobile app to fit the smart phone or tablet screen. It will no longer be about offline access (even though some providers are still way behind with that), or "field service." To really nail mobile CRM in 2017, organizations will need real mobile platforms — not "extension apps," but rather entire platforms, inextricably linked to the core CRM.
CRM and E-commerce will call the shots
As we enter 2017, we will see efforts to integrate CRM with E-commerce. It is claimed, that the lines separating CRM and commerce platforms will disappear. Enterprises, large and small, make strategic decisions based on how they can best increase revenue, satisfaction and efficiency, and a lot of that will come through merging commerce and CRM software.
The cloud is the future
Ten years ago, the vendors who invented cool new SaaS offerings had to create their own cloud infrastructures—because there weren't any others. But that was a long time ago. It's now time for CRM champions to get much more sophisticated and choose the deployment model that meets your business, security and regulatory needs. Today, there are modern clouds from Amazon, Google, Microsoft, Rackspace, IBM, etc. These modern cloud environments are more affordable, flexible, reliable, and secure than any vendor's proprietary cloud. Most importantly, they give you something you need and deserve: choice. And, don't forget about private and hybrid cloud options. Those should be on the table as well.
Make your CRM deployment adjust to your business needs, not the other way around.
Pricing should become a rule of the day
For far too long, enterprise software vendors have gotten away with complex pricing models that make it very difficult to know how much your CRM is really going to cost. Vendors publish pricing that looks straightforward on the surface but requires a team of lawyers to really understand all the limitations and up-charges you're going to face if you actually try to make the system do what you need it to do.
These include:
Upcharges for system usage, which are often very hard to calculate and budget.
Charges for API calls, which equate to connections to other data sources.
Storage-based fees can balloon when storing large files such as PDFs or presentation slide decks in the system.
Charges for mobile access and more all make it very difficult to understand what your CRM solution is really going to cost.
There really is a better way. Simple and straightforward pricing should be the rule of the day so businesses can make their CRM initiative a strategic differentiator at a cost that works for them. Organizations should be able to make as many API calls as they want, store as much data as they want, and never be surprised by unexpected fees.
Conclusion
Customer demands are changing fast, and companies need to keep up. By building more intelligence, rich data and new mobile experiences into CRM initiatives, companies can better enable their employees, and engage more meaningfully with customers in a world forcing businesses to be more and more customer-centric.
Be better, be different. If you want to differentiate yourself, go with a CRM that will transform your customer relationships, re-energize your customer-facing employees, and help you provide a truly exceptional customer experience.
Read CRM customers' stories