The Tools We Use to Solve Your Problems
QlikView: Powerful Business Intelligence Tool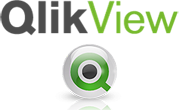 About QlikView
The QlikView Business Discovery platform delivers true self-service BI that empowers business users by driving innovative decision-making.
QlikView helps to understand your business in brand new ways by:
Searching across all data—directly and indirectly
Interacting with dynamic apps, dashboards and analytics
Accessing, analyzing and capturing data from mobile devices
Consolidating relevant data from multiple sources into a single application
Exploring the associations in your data
Enabling social decision making through secure, real-time collaboration
Visualizing data with engaging, state-of-the-art graphics
Interested in integrating QlikView into Company's business processes?
Leave your details and we'll get right back to you.
Latest Blogs & News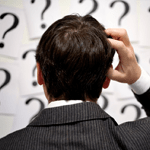 To run a company you always need to take timely decisions. Let's face it – you cannot do without reporting and analytics. Unfortunately, this is the most painful area. Surely, SugarCRM itself provides out-of-the-box capabilities to analyze data and build reports, but they are rather limited and do not allow to dive deep into the cause-and-effect relationships of company's business processes, which sometimes is not enough for the objective evaluation of its performance. Read more »
MORE BLOGS AND NEWS
Customers Who Trust Us