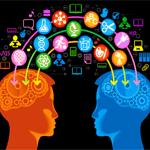 July 13, 2016 – Integros LLC held an informative webinar for sales and marketing executives, business development managers and CRM professionals on how to improve knowledge and lead management in a company. The webinar focused on a special SugarCRM plugin that helps to organize effective knowledge management within a company.
During the webinar, Integros introduced its new SugarCRM plugin – Check List. It is a tool designed to simplify best practice sharing and managing at all levels. Among other advantages, it helps to:
Simplify documentation of corporate best-practice work with Leads
Use employees' previous experience to improve corporate best practices
Increase productivity of sales reps
Facilitate analysis of Lead management for sales reps
The webinar also stressed the differences between Integros Check List and Sugar Process Author that together provide a better understanding of what and when to use to achieve the best result.
The attendees of the webinar emphasized the practicality and relevance of the information presented, as well as showed interest in implementing Check List in their CRM systems.