The Tools We Use to Solve Your Problems
JBoss BPM Suite & JBoss BRMS: Software to Manage Your Business
About JBoss BPM Suite
Today's business environment is changing more rapidly than ever. To succeed, your business has to be agile. It must respond quickly as markets, customer needs, and regulations change. But the path to agile operations is fraught with challenges: How do you incorporate the right policy, procedure, process, and application changes in time to stay ahead of the competition and grow the business?
Business process management (BPM) and business rules management (BRM) systems help business and IT users collaborate to manage business logic and quickly modify procedures and policies as needed. Red Hat® JBoss® BPM Suite is leading the way.
About JBoss BRMS
Red Hat® JBoss® BRMS is a comprehensive platform for business rules management and complex event processing (CEP). Organizations can incorporate sophisticated decision logic into line-of-business applications and quickly update underlying business rules as market conditions change. JBoss BRMS enables your organization to:
Deploy decision services across physical, virtual, and cloud environments.
Improve business agility.
Make consistent and efficient decisions.
Shorten development cycles for faster time to market.
Interested in integrating JBoss BPM Suite/JBoss BRMS into Company's business processes?
Leave your details and we'll get right back to you.
Latest Blogs & News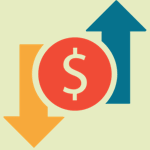 The right pricing strategy not only helps companies to maximize profits, but also to build tight and long-lasting relationships with customers. However, price management is not a piece of cake even for small businesses, and with the growth of a company, the number and complexity of business processes increase. This poses the questions: "How to respond quickly to these changes?" and "How to facilitate the implementation of new complex business rules and save on it?". Read more »
MORE BLOGS AND NEWS
Customers Who Trust Us