The Tools We Use to Solve Your Problems
Act-On: Award-Winning Marketing Automation Software
About Act-On
Act-On Software's cloud-based integrated marketing platform gives marketing and sales professionals everything they need to manage, measure, customize, and optimize the customer experience through all stages of the funnel: from lead generation, scoring, and nurturing to qualification, closed deals, and repeat sales.
Act-On Marketing Automation includes:
Marketing Database
Email Marketing
Automated Programs
Lead Scoring
Landing Pages & Forms
Website Visitor Tracking
CRM Integration
Web Event Integration
Social Marketing
Reports & Analytics
Sugar with Act-On integration
---
Act-On's seamless integration with Sugar makes it easier for marketing to deliver more highly qualified, salesready leads to the sales team. Using Act-On's native, out-of-the-box integration, you can set up automatic, bi-directional synchronization between Sugar and Act-On. With Act-On, you can attract, capture, and nurture prospects, then convert leads directly into Sugar. Sales accesses Sugar to get real-time information, including prioritized leads and activity history.
Latest Blogs & News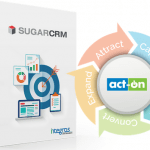 Is there anybody who still does not know about the benefits of sales and marketing alignment? Probably, everybody has already heard how valuable "smarketing" is. The TAS Group has recently discovered that: 1) Companies that aligned sales and marketing generates 208% more revenue from marketing efforts. 2) Organizations that implemented smarketing see 36% higher customer retention and 38% higher sales win rates. Read more »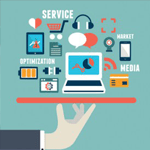 Despite the fact that modern CRM systems have embedded marketing features among other things, these features are insufficient to replace marketing automation (MA) software totally. Thus, it seems reasonable to integrate CRM and MA systems to provide appropriate and collaborative work of both marketing and sales department. Such integration reveals 5 brand-new opportunities for a business. Read more »
MORE BLOGS AND NEWS
Customers Who Trust Us